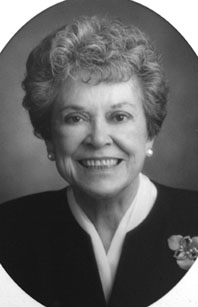 On this day in ...
…
2005
,
Joan Finney
(right), Kansas governor, died at age 76 in Topeka. In addition to being the state's 1st female governor, she was its 1st Roman Catholic Governor, its oldest governor, and also one of the few pro-life Democratic Governors of her time.
(photo
credit
)
Finney'd served as State Treasurer from 1975 to 1991, and then was elected Governor, becoming the 1st woman to defeat an incumbent Governor in a general election. In 1996, she ran unsuccessfully for the U.S. Senate seat vacated by Presidential candidate
Bob Dole
.
…
2005
, The Irish Republican Army (
Óglaigh na hÉireann
in Irish)
called an end to its 30-year-long armed campaign in Northern Ireland
.
From its
statement
:
All IRA units have been ordered to dump arms.
All Volunteers have been instructed to assist the development of purely political and democratic programmes through exclusively peaceful means. Volunteers must not engage in any other activities whatsoever.
In September 2008, the
19th report of the Independent Monitoring Commission
stated
that the IRA was "committed to the political path" and no longer represented "a threat to peace or to democratic politics," and that the IRA's Army Council was "no longer operational or functional."
(photo
credit
)
(Prior July 28 posts are
here
and
here
.)