On this day in ...
…
1936
, the
International Olympic Committee
announced that the
1940 Summ
er Olympics
were to be held in Tokyo. Two years later, however, the
Japanese would renounce
renounce the games due to the outbreak of the
2d Sino-Japanese Wa
r
; they expressed hope that the 1944 Olympics might be held in Tokyo. The IOC conseuqently would award the 1940 games to Helsinki, Finland, the runner-up in the original bidding process. The Olympic Games would be suspended indefinitely following the onset of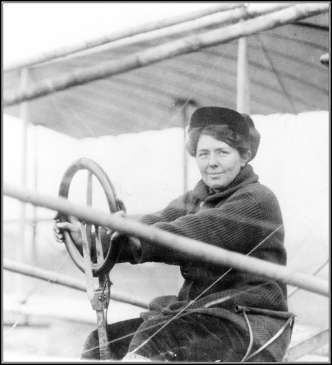 World War II, and would not resume until the London Games of 1948.
…
1913
,
Alys McK
e
y Bryant
(left) became the first woman to fly a plane in Canada.
(photo credit)
She flew in Minoru Park, Vancouver, as part of the entertainment for the Prince of Wales and his younger brother, the Duke of York, who would become King George VI. Bryant, an American, learned to fly after winning a job to perform in flight demonstrations. She is recognized as an
Early Bird of Aviation
, given that she piloted a plane before December 17, 1916. View a video clip of her
here
in front of her plane in 1913.